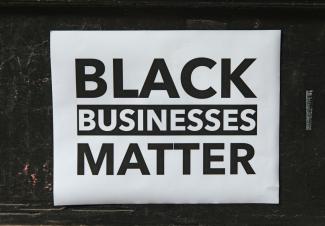 Boosting Black-Owned Businesses
From 2002 to 2017, the number of Black-owned businesses with employees increased 31.2%.
As we welcome Black History Month, this forward momentum is something to celebrate—and also to recognize that challenges still exist to bring about meaningful economic empowerment.
As Americans celebrate and honor the accomplishments of Black Americans past and present throughout February, many of my clients often ask if they can do more.
The answer is yes!
By supporting Black-owned businesses you can further show your support for the Black community while improving your local economy at the same time.
Share with your social circles
Local businesses depend on social media for much of their advertising. Make sure to sing the digital praises of your favorite Black-owned business next time you're online.
Share a seat at the table
Invite black-owned business owners to your networking events and group meetings. This simple gesture is a great way to help share business resources with new black-owned business owners helping them get deep-rooted in other business social circles and expand their customer reach.
Invest in them
Find a business or organization that provides a service or sells a product that you enjoy, appreciate or need and spend your money there. Financial stability is the true key to economic empowerment.
Supporting Black-owned businesses keeps your community diverse, local entrepreneurs thriving, and the economy strong.
Looking for more information on supporting local and online black-owned businesses? Check out these directories: