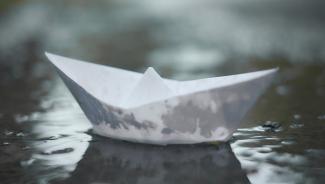 Advice for Access to Must-Have Documents in an Emergency
With hurricane season here, it is important to make sure you have a digital copy of your important files. A great way to organize your essential documents, accounts, and more is to create an organized electronic list.
There are many accounts, policies, documents, and other information to organize—and the list of to-dos can quickly become overwhelming. With an ultimate digital planning checklist, you can get organized painlessly.
Use this checklist as a guide to start securely storing and sharing your crucial information:
Insurance Policies
Life Insurance
Health Insurance
Car Insurance
Home Insurance
Other Insurance policies (theft, fire, earthquake, etc.)
Bank Accounts
Checking accounts
Savings accounts
Money market accounts
Certificates of deposit (CDs)
Debit cards
Credit Cards
Card number
Expiration date
Recent account statements
Login and password information for online account management
Mortgages Or Loans
Company through which mortgage or loan was given
A copy of the mortgage or loan agreement
Tax Returns
Most recent W-2 forms or federal self-employment tax return
Income tax returns for the current and previous year, including 1040 variations and 1099s, if applicable
Gift tax returns
Pension Plans And Retirement Benefit Information
401(k) or 403(b) plans
IRAs
Roth IRAs
Simplified Employee Pension (SEP) plan
Salary Reduction Simplified Employee Pension (SARSEP) plan
Titles Or Deeds To Any Property
Real estate
Motor vehicles
Boats
Investment Portfolios
Stocks
Bonds
Mutual funds
Will
Copy of the Will
Copies of previous versions of the Will
Name of attorney or law firm that helped create the Will, if applicable
Trusts
Declarations of trust or Trust agreements
Name of attorney or law firm that helped create the Trust, if applicable
Bank accounts associated with the Trust
Power Of Attorney
Name of the person appointed to Power Of Attorney
Power Of Attorney documentation
Name of attorney or law firm that helped create the POA, if applicable
Safe Deposit Box
Location of safe deposit box
Safe deposit box keys or location of safe deposit box keys
Any Professionals Who Have Helped
Lawyer
Accountant
Insurance agent
Advance Directive
Living Will
Health Care Proxy
Do Not Resuscitate (DNR)
Proof Of Identity And Relationships
Social Security card
Armed Forces discharge papers
Birth certificate
Death certificate
Marriage certificates
Divorce certificates
Prenuptial agreements
Divorce settlements
Household Utilities
Electricity
Gas
Water
Phone
Cable
Internet
Automatically Renewing Medications
Names of medications
Name of pharmacy where medications are renewed
Name of doctor who prescribed medication
Email/Online/Social Media Accounts & Passwords
_ _ _
Treece Financial offers all of our clients—as well as anyone interested—a personal AdviceWorks account. This convenient online resource gives all of your documents a secure yet accessible digital vault. 
Simply upload your documents and account data within private folders and access them all with only one password to remember. You can select who else has access to your documents in case of an emergency or after you pass.
Do you already have an AdviceWorks account? 
There's no time like the present to login and start securing your documents.
Do you want to create an AdviceWorks account? 
Simply email us to request one.
Give AdviceWorks a try. The worst thing that can happen is you'll become super organized.
_ _ _
RELATED RESOURCES:
Treece Talk: Hurricanes & Their Financial Impact in Florida with Dr. Hamid, FIU School of Business
Photo by Bruno Kelzer on Unsplash