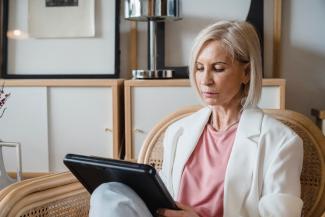 The Long-Term Care Conundrum: A Comprehensive Guide to Your Options
Have you recently received a letter from your insurance company asking you to make an expensive choice on your in-force long-term care (LTC) policy? 
You're not alone. 
What to do when your rates take a hike
Many insurance companies are sending out notices to policyholders about rate hikes, changing policy benefits, or even offers to buy out coverage. But before you make a decision, it's essential to consider if there are alternative options available to meet your future needs.
Exploring alternatives to LTC insurance
There are two types of LTC coverage:
Stand-alone policies are no longer available like they had been back in the early 2000s, and some insurers have abandoned the LTC insurance market altogether. Today, there are fewer than a dozen policy providers compared to over 100 in 2000. 
Hybrid policies are annuity or life insurance-based products that include LTC riders. These policies offer LTC benefits along with cash value and/or a death benefit, providing policyholders options in case they don't end up needing long-term care.
Long-term care steps in where your health insurance policy leaves off. Unlike traditional health insurance, LTC insurance is designed to pay for the cost of care due to a chronic illness, disability, or injury. It also provides an individual with the assistance they may require as a result of the general effects of aging. Primarily, though, LTC insurance is designed to help pay for the costs of custodial and personal care, versus strictly medical care in a variety of settings such as your home, a community organization, nursing home, or other facility.
How to make the best of a bad situation
Unfortunately, LTC costs have been rising for decades, causing many large insurance companies to exit the business since 2008. 
The average monthly cost for LTC is $59,488, a 10.64% change since 2020, according to the Genworth Cost of Care Study. 
That's why traditional stand-alone companies are offering buyouts and other options to reconstruct their contracts with policyholders while reducing their own liability.
If you drop it on your own, you get no benefit at all. 
Before you decide to accept a buyout or other option, it's important to seek advice from a financial advisor who can help you weigh the pros and cons of each. The letters policyholders receive from insurance carriers often have disclaimers that clearly state that not all options may be of equal value. So, it's crucial to know what you have and how it works.
With LTC, the odds are NOT in your favor
It's important to have a plan for LTC, not just an "ostrich" plan. Don't just stick your head in the sand and hope for the best. If you don't have a plan, one will be made for you, and it may not be the best option for your needs. Elder law attorneys who specialize in Medicaid planning say that 95% of the work they do is when somebody is running out of money and has to apply for Medicaid public assistance.
Even though LTC care is one more insurance that you hopefully won't need to use, most likely someone you love will.
Those aged 65 have a nearly 70% chance of requiring LTC services in the future. That's why it's best to review your and your loved ones' plans when you are healthy. 
If you are aging alone, it's most important to review who will care for you in the event of a prolonged ailment. While we all hope to age independently and pass away quickly, the vast majority of us will need some sort of assistance at some point. LTC policies are a great tool to help afford this type of care.
Don't take chances—explore your options now and review what you have and how it works. We are here to help you explore the alternatives. Schedule a time to chat with us!
_ _ _ 
RELATED RESOURCES:
Annuities: The "A-Bomb" of Investments
Solo "Gay-ging" Who Will Take Care of Me As I Age?
Treece Talks Elder Needs Law with Jason Neufeld, Esq.
Cognitive Decline: Minimizing Effects & Maximizing Planning
_ _ _
Photo by Timur Weber